Enable Modern Living
Bifolding and sliding doors have fast become one of the most popular renovations that we are asked for. They offer a mix of eye-catching aesthetics and unrivalled performance levels. They keep homes warm and secure while maximising the visual appeal and enabling modern living styles to be achieved even in the most confined of spaces.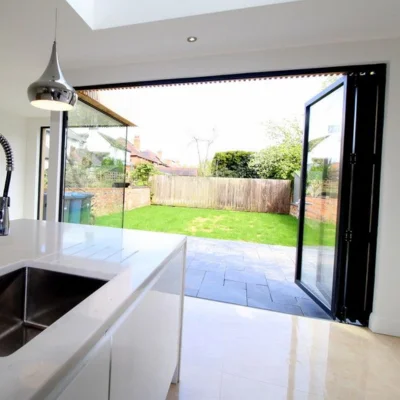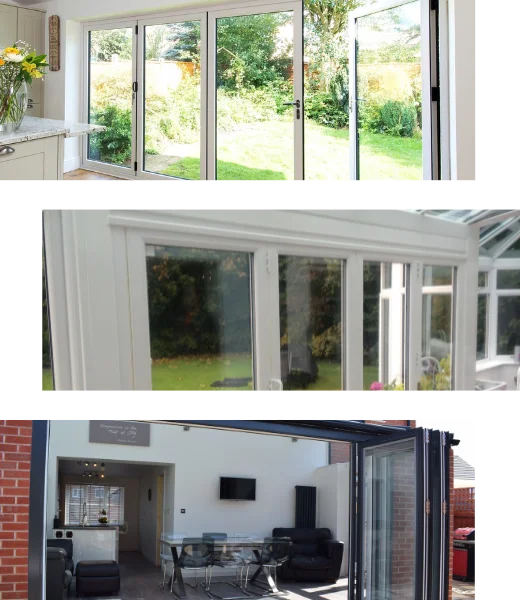 Benefits
Renowned for its perfect combination of light weight and high strength, aluminium is the ideal material for sliding and folding doors, providing slim, elegant designs and outstanding performance. With a life-span measured in decades rather than years, together with extremely low maintenance requirements, aluminium has become the perfect choice for home owners. All our systems are designed with performance, looks and efficiency in mind, with each frame incorporating a 'thermal-break' to insulate doors against heat loss, raise the internal temperature of a house and help reduce the risk of condensation. Maintenance for aluminium systems is simple and straightforward, with a routine 'wipe-clean' all that is required to keep the products looking their best. With no requirement for re-painting or re-varnishing, aluminium windows and doors will never fade, deteriorate or rust.
How Does It Work?
Aluminium bifold doors operate using a concertina folding motion, neatly folding either inwards or outwards, at either end of the framework when opened fully. There also options that allow for the installation to fold open from the middle in two directions giving a central opening. As a result, they allow for incredible sight lines when fully opened, allowing for effortless entrance and exit between indoor and outdoor spaces. A traditional single door can be incorporated if needed to allow ease of access without opening the whole structure.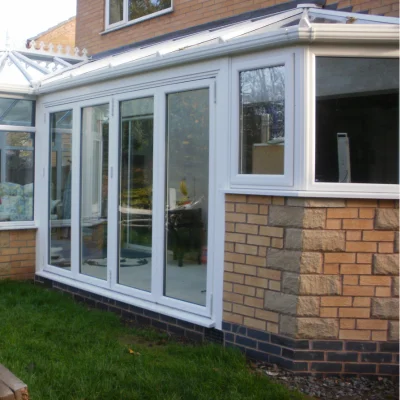 Range Of Configurations
Our aluminium sliding doors are available in a range of configurations with double or triple tracks for 2,3 or 4 pane options, allowing the panes to slide and stack up behind each other. These doors give the maximum in sight lines when closed. The slimline aluminium complements this design, delivering excellent visual appeal and discreet hardware is offered to complement this feature. Weather Resistant
Multiple weather resistant seals and thermally efficient glazing gives you maximum protection against the elements while you enjoy the view, and the high security locking mechanisms (including security deadlock and hook bolts) are designed to give you peace of mind. Stainless steel wheels ensure a smooth operation, and all doors are individually designed and manufactured to suit your specific needs, including the option of a range of dual colours so you can match a range of interior and exterior finishes.
Versatile
Our aluminium doors are as versatile as they are high performance. They can be installed as part of a home's existing architecture or alongside the building of a bespoke Harveys orangery or house extension. The structural integrity of the profile allows them to be used to open up large areas without compromising on structural integrity or home security.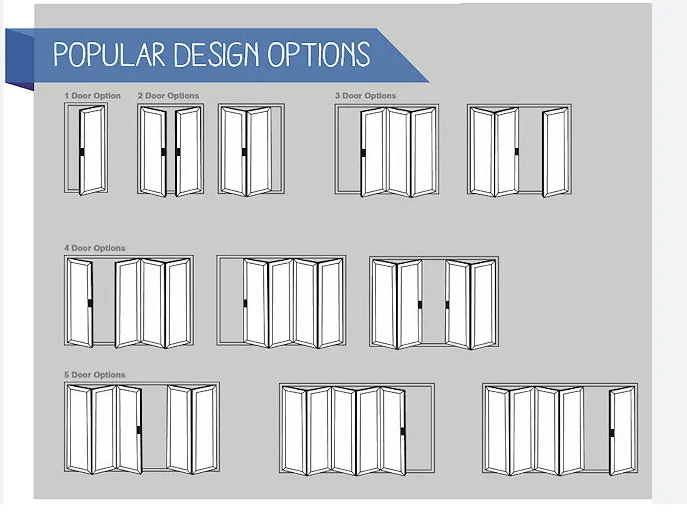 Bifold Door Configurations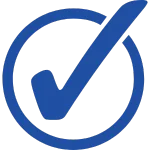 We Fully Guarantee
These doors to keep looking good and working well for at least 10 years
Bifold door projects quite often involve brickwork removal to widen the aperture across a building – this will involve local council building inspectors and a lintel to go across the top to give structural integrity – but don't worry Harveys will take care of all of that for you.
Interested In Our Products?
Download one of our product brochures and learn more about how we can transform your living environment into a masterpiece!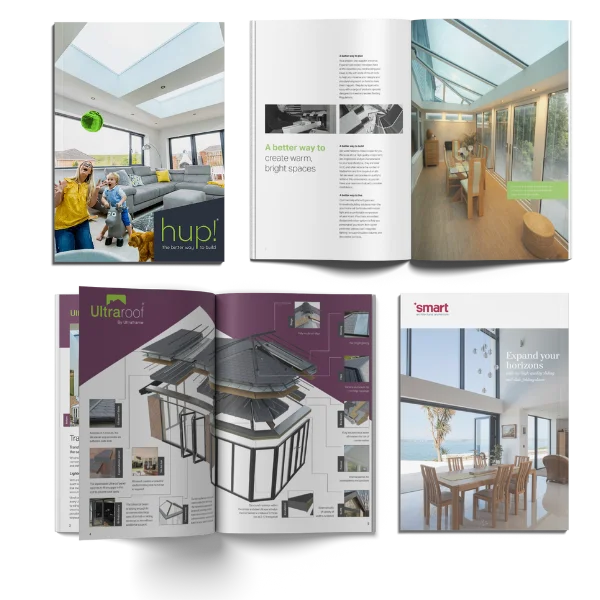 FILL IN YOUR DETAILS HERE 👇
Trusted Reviews
What Our Customers Say
Guaranteeing Quality & Peace of Mind
Our Certifications