Bespoke Designs
Another option in Harveys portfolio of bespoke designs offers a totally glazed alternative that achieves the lightest and most space efficient result, with the glazing panel reaching all the way down to the 'float' base, that is built on sound footings giving you the structural integrity of a full build, but with the totally glazed feel and look of a glassroom.
This is contemporary design that can nevertheless look fitting in a traditional or more modern setting. Blending the house and garden seamlessly with fantastic visibility together with high levels of energy performance and security.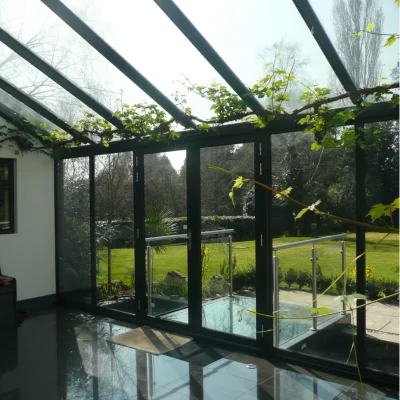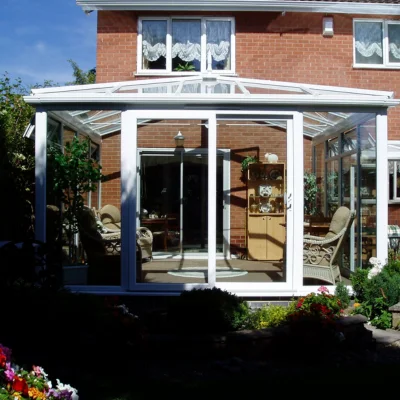 Sliding Doors
Aluminium bifold or sliding doors work well in this type of design as they offer minimal sight lines and allow the whole to be opened up in good weather, blurring the lines between in and out. Even with the large amount of glass used in this type of design, the specification used is such that the thermal performance of the build is maintained, and the room can be comfortably used all year round.
One of the most important elements in ensuring maximising the use of a new conservatory is the choice glass to be used in the roof (and if appropriate the frames)
Various Glass Options Are Available
Ambi-Blue glass roof option comes in a delicate blue tint and offers up to 60% reflection from the sun's solar rays. There are many advantages to installing this beautifully coloured roof glass including a 53% reduction from the sun's glare, this is a self-cleaning glass, making this a striking option for any conservatory installation.
Sunshade Blue has fantastic solar and heat reflection properties of up to 82%. The traditional sky blue tint provides increased glare reduction, while its aesthetically pleasing.
For more neutral tones, choosing Ambi-Neutral, the least tinted roof glass in the range, provides a natural look to the finished room. The advanced technology of this roof glass reflects 60% of the sun's solar heat, while reducing the sun's glare by 63%.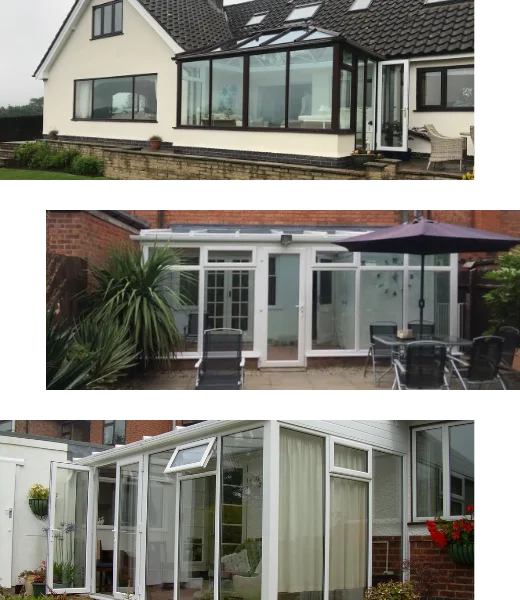 Interested In Our Products?
Download one of our product brochures and learn more about how we can transform your living environment into a masterpiece!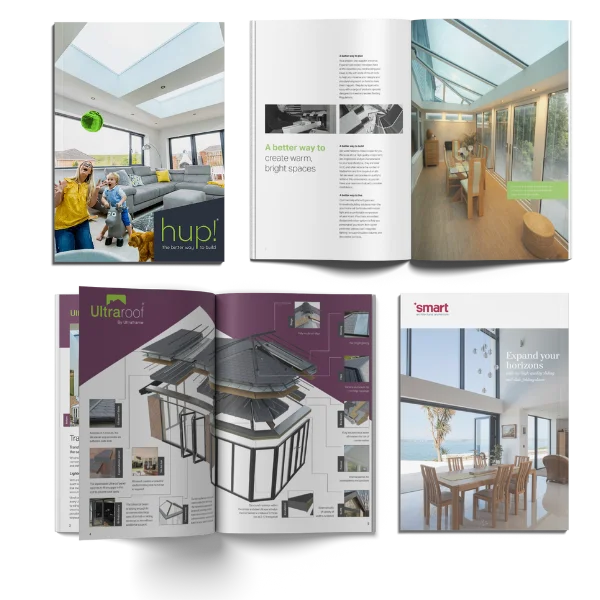 FILL IN YOUR DETAILS HERE 👇
Trusted Reviews
What Our Customers Say
Guaranteeing Quality & Peace of Mind
Our Certifications