Long-Lasting
uPVC doors are both long-lasting and cost-effective, making them a practical and popular choice. With a naturally weatherproof finish, modern uPVC doors provide several other benefits, such as being low maintenance, durable, and secure.
Together with our upvc panel partners we can offer a huge range of designs in terms of styles, colours and glazing options.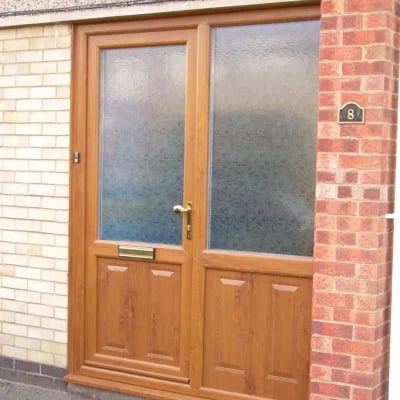 Affordable
Utilising Vacuum Forming technology, each PVC-U door panel is manufactured to exacting standards and hand finished to suit your style and budget. Highly Customisable
Providing a vast number of styles, glass designs and colours to choose from, we promise that no matter the age, style or aesthetic of your home, we can find the perfect PVC-U front door for you. Durable
PVC-U is one of the most versatile options available. PVC-U is impervious to water, is colour stable and is resistant to everyday knocks and scratches. Low Maintenance
PVC-U doors require little to no maintenance, just an occasional wipe down with warm, soapy water and a lint-free cloth, and occasional lubrication of the working parts will keep your door to keep looking great for years to come. Green Credentials
We're committed to minimising our environmental impact at every opportunity which is why our our PVC-U door panels feature a fire retardant core material with no CFCs or HFCs, is non toxic and totally recyclable.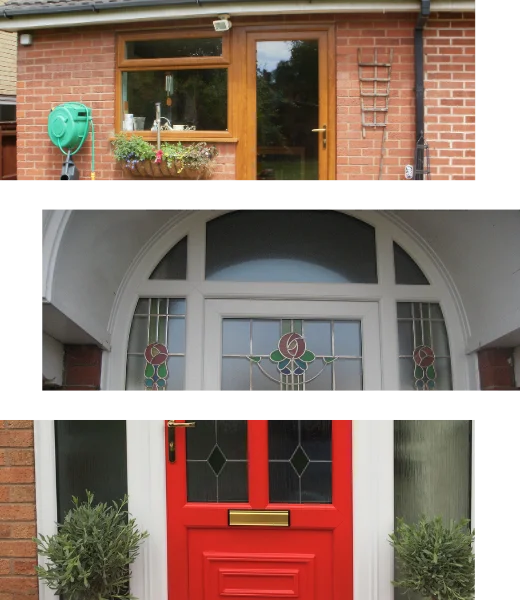 Thermally Efficient
Protected by Heat Reflective Technology, our PVC-U door panels have a heat reflective skin which when combined with an extra high-density core, provides excellent insulation. The uPVC door frame is divided into several internal chambers to further trap heat and reduce your energy bills. All our precision made to measure uPVC doors are fitted airtight to eliminate draughts and ensure your comfort. Together with our top of the range glass sealed unit specification, with argon filled cavity and warm edge spacer bar technology, this means your door does more than just look great; it also helps block noise and heat from entering or escaping your home.
Secure
MultiSafe multi-point door locks are renowned for their ease of use, reliability and durability. We use profile specific keeps to ensure secure fastening to the outer frame. Lever action is a very simple means of operating a door lock. When the door is unlocked by putting your key in the cylinder, the handle is pushed down to release all locking points. On closing, the handle is lifted to engage the main locking points then when the key is turned to lock the door, the central deadbolt is thrown into position, and all other locking points are deadlocked. Slam lock automatic locking versions are also available. Door Style
Whatever your style of home from modern, to traditional or a rural cottage, we offer such a wide range of traditional and modern designs, you're sure to find a style to suit. Glass Collections
Combine your door style with one of our decorative and timeless glass designs. With so many to choose from, you are sure to find the perfect style and solution for your home. Colours And Hardware
Accessorise your door and make it your own with a range of colour finishes and quality door furniture which provide the perfect finishing touch to your door.

Interested In Our Products?
Download one of our product brochures and learn more about how we can transform your living environment into a masterpiece!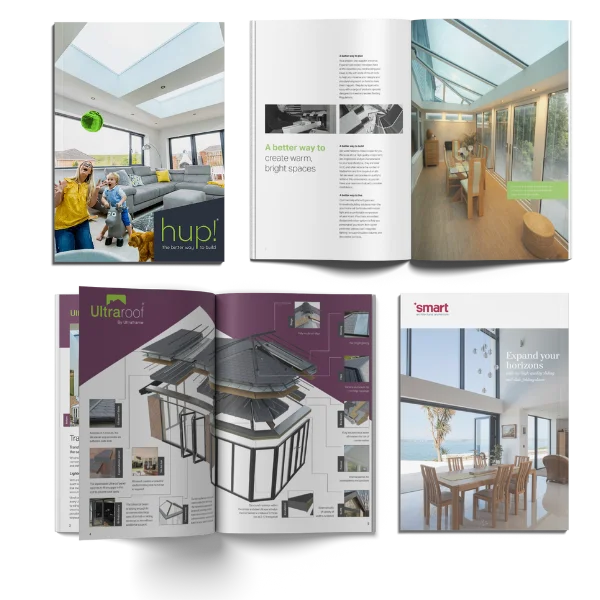 FILL IN YOUR DETAILS HERE 👇
Trusted Reviews
What Our Customers Say
Guaranteeing Quality & Peace of Mind
Our Certifications