What Are They?
A solid roof extension fuses the thermal properties of brick or super insulated columns with the ultimate in lightweight tiled roof solutions. Offering a magnificent vaulted plastered ceiling on the inside, and finished on the outside with beautiful and authentic looking lightweight tiles, available in three colour finishes. Full length glazed panels can be included to flood your home with natural light and create a stunning feature.
Harveys also offer a 'hybrid' roof design meaning you can insert shaped glass into a contemporary grey panelled solid roof, allowing the perfect amount of light to enter the room exactly where you need it most. What's more, the roof is very well insulated, giving you a room that you can use all year round.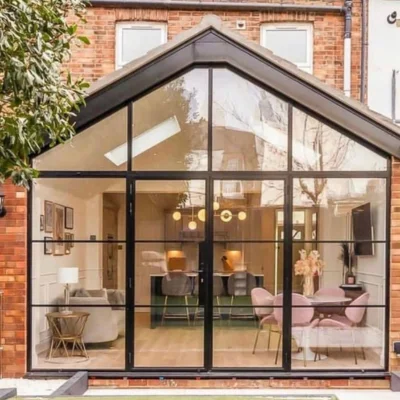 Our Range
Harvey's range of products enables you to transform an existing conservatory by replacing the existing glazed roof with a solid roof, changing the whole look and feel of your extension, old frames can also be upgraded to modern versions, increasing the energy efficiency of the build and ensuring the structure can be used as part of your home all year round. Harveys will check to see that the existing base of the extension is up to specification and is in a fit state to structurally support the new products.

Precision Engineering
Precision engineering and patented wall and roof connections will ensure a perfect build with no cold spots. The rapid clip-fit nature of these clever connections across the roof and walls means that your extension is built five times faster than a traditional build. This technology can be used in place of traditional brickwork in conservatories, orangeries and extensions and can be completed in a range of finishes including brick effect, render and wood effect cladding
Interested In Our Products?
Download one of our product brochures and learn more about how we can transform your living environment into a masterpiece!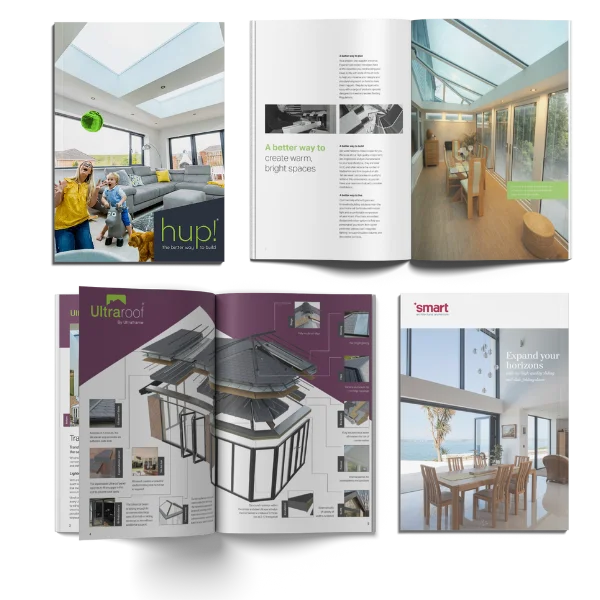 FILL IN YOUR DETAILS HERE 👇
Trusted Reviews
What Our Customers Say
Guaranteeing Quality & Peace of Mind
Our Certifications