Our Options
Upvc replacement roofline products are available in white, black or brown, and now many other colours as well. They offer an attractive upgrade to your home and are maintenance free!
It is highly recommended that the old fascia, soffits and bargeboards are removed as leaving them in place and capping over them can trap moisture, leading to rot problems.
Often it is found that the old roofing felt under the tiles at the eaves is badly deteriorated, this must be replaced, and fitted in such a way as to ensure that the rainwater runs off over the new felt, not under it.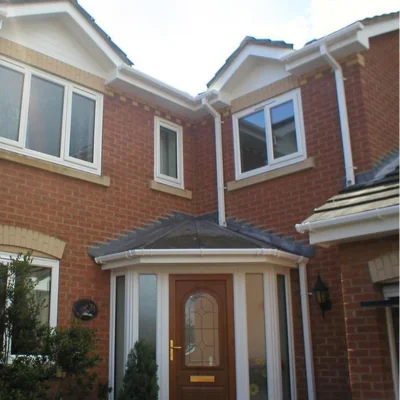 NVQ Qualification
As standard at HARVEYS Windows our specialist roofline team (The first in the country to be awarded the new NVQ qualification in roofline in 2010) fit ventilated soffit (with a built in bird guard) to improve ventilation into the roof void, it also acts to prevent pooling of rainwater guiding it directly into the gutter system. Its clever design avoids any splash back onto the fascia panel thereby eliminating unsightly black stains.
Treat Any Rot
Any rot at the end of the rafters is treated or the timber replaced, and any crumbling mortar in the gables is made good.As part of the service we also replace the rainwater system, including gutter and downpipe which are made from durable upvc, with a high quality rubber seal jointing system to prevent leaks.
The upvc cladding that we use has an anti capillary drainage system that prevents water entry. All boards can be fitted vertically or horizontally, using an interlocking design, and all joints are cloaked with trims to allow for expansion.
All products are fully guaranteed for 10 years ensuring that should you ever have any concerns about your roofline products – we will always be on hand to come and sort it out.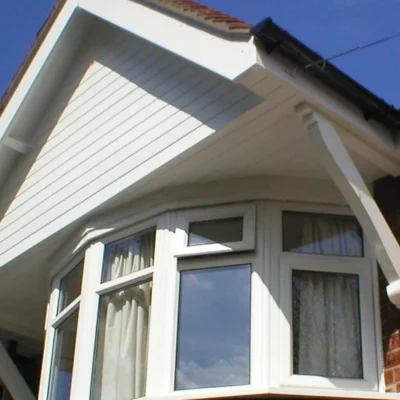 Get In Touch
So if you want to improve the kerbside appeal of your property and give yourself peace of mind and hassle free roofline call HARVEYS Windows for some expert advice. Our specialist team are the first in the country to gain the new roofline NVQ qualification – no-one better qualified to look after your needs.

Interested In Our Products?
Download one of our product brochures and learn more about how we can transform your living environment into a masterpiece!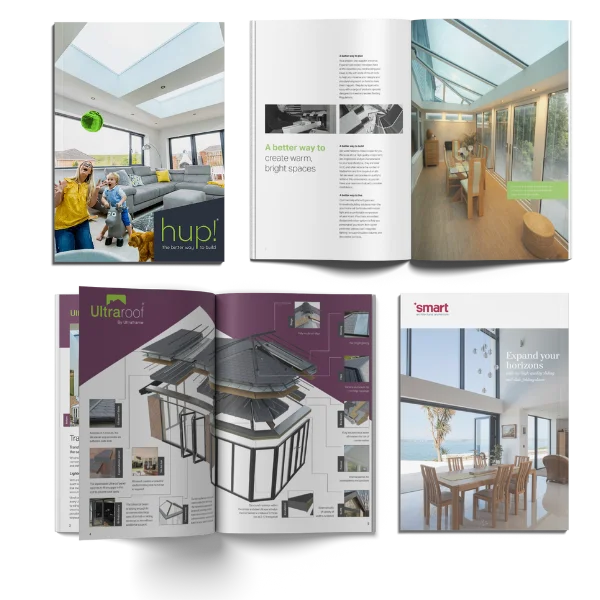 FILL IN YOUR DETAILS HERE 👇
Trusted Reviews
What Our Customers Say
Guaranteeing Quality & Peace of Mind
Our Certifications