Most security sensors can inform you whether your doors or windows are open or closed. However, can they provide you with the assurance that your door is securely locked? Or can they notify you if your window has accidentally been left in vent mode? Introducing Kubu, a cutting-edge range of high-security Smart sensors that continuously monitor the status of your doors and windows, providing real-time alerts in case there is anything to be concerned about. With Kubu installed on your doors and windows, no matter where you are, you can always have the peace of mind that your home is fully locked and secure.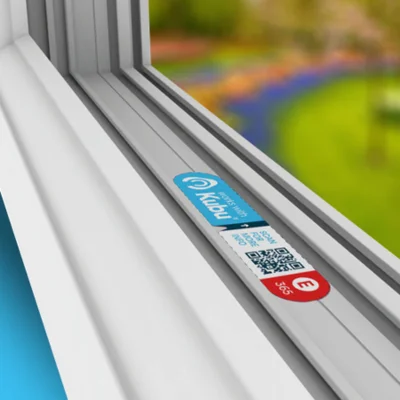 For Windows
Our state-of-the-art Kubu 'floating' window sensors are unparalleled in their sophistication and accuracy. They possess the unique ability to detect the precise position of your handle and lock, ensuring that you are only notified of your complete security when it reaches 100%. With a design that allows for complete concealment within your window frame, there is no longer any need to compromise the aesthetic appeal of your windows with unsightly surface-mounted sensors or unsightly holes in your frames.
In addition to keeping you informed about the status of your windows, Kubu goes above and beyond by providing you with comprehensive information such as whether your windows are locked, unlocked, in night-vent mode, under attack, or even if someone is tampering with the sensor.
For Doors
Kubu door sensors seamlessly collaborate with the most advanced multi-point door locks on the market, as well as the cylinder of your preference, to offer the ideal blend of technology without sacrificing your home's security. Designed to be completely concealed, Kubu discreetly delivers invaluable smart security advantages, eliminating the need for unsightly surface-mounted sensors or bulky 'Smart' locks that detract from the beauty of your home.
With Kubu, you can seamlessly integrate it with a wide range of smart home technologies, enabling you to effortlessly create automated home systems and immersive scenes that respond with a simple turn of your key. As Kubu is fully integrated into your door lock, its sensors work flawlessly every single time, providing you with the ultimate peace of mind knowing that your home is always secure.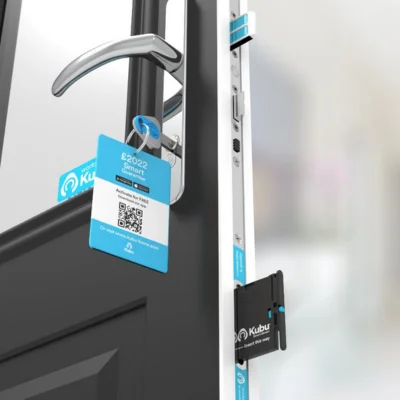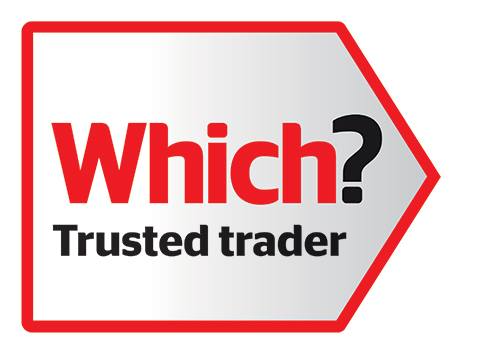 What is Which? Trusted Traders?
Which? has been testing products and services for over 50 years. Now they're doing the same for traders. Just like the Which? Best Buy award, our Which? Trusted trader icon is a sign of reputation and trust Which? Trusted Traders is an endorsement scheme that recognises reputable traders in the home improvement and motor industries, such as plumbers, mechanics and kitchen and window installers. They also endorse traders from a variety of other service areas such as computer repairs. Which? Trusted Traders aims to raise standards for consumers, by setting a benchmark they expect all traders to meet before they can be endorsed. All traders who successfully pass the assessment process can become a Which? Trusted trader and can display the Which? Trusted trader icon on their branding and promotional material.
Why Use A Which? Trusted trader?
Which? Trusted Traders helps you find a trustworthy trader that you can rely on, giving you the reassurance that they have been endorsed by a respected consumer organisation.
They assess traders by checking their references or qualifications. A trading standards professional visits and evaluates each business that applies to become a Trusted trader. They work with businesses to help them reach the high standards required, and they're not afraid to turn down those who fail to make the grade.
All traders have to comply with the Which? Trusted Traders code of conduct. We need to hold up-to-date documents and the correct insurance.
As a consumer champion, Which? go the extra mile to ensure that should any dispute arise, there are procedures in place to resolve this. They provide this independent service free of charge for any Which? Trusted trader customer.

Checkatrade is the original online trade directory set up to connect customers to tradespeople.

Checkatrade checks everything when a tradesperson joins. They check your qualifications, your public liability insurance, your credit history—everything. Making potential customers aware of such checks, gives them peace of mind when they choose to use tradespeople they find on Checkatrade.
Not just anyone can join Checkatrade. All members undertake 12 rigorous checks before they get the seal of approval – that's why homeowners trust the Checkatrade tick so much!
Interested In Our Products?
Download one of our product brochures and learn more about how we can transform your living environment into a masterpiece!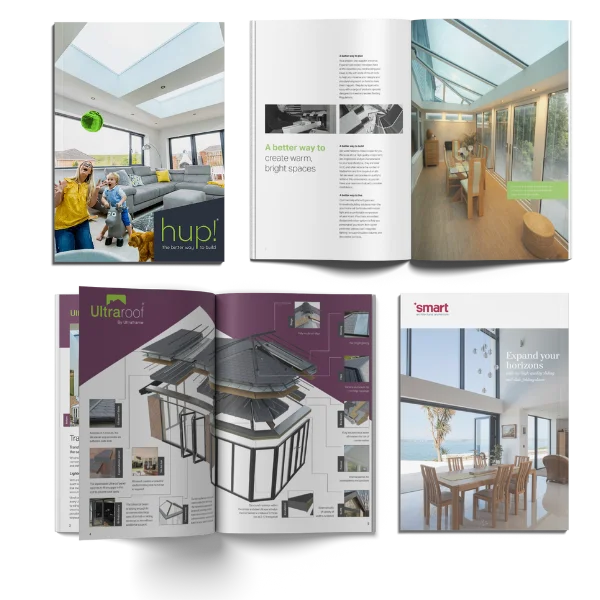 FILL IN YOUR DETAILS HERE 👇
Trusted Reviews
What Our Customers Say
Guaranteeing Quality & Peace of Mind
Our Certifications