Your Options
You have three options to upgrade your conservatory: The easiest is simply to re-roof. Harveys/ Ultraroof is a lightweight solid roof replacement designed to fit seamlessly onto your existing conservatory frame, making it simple to trade up to a new level of quality and thermal performance. You'll be amazed at the difference re-roofing makes to both the comfort and class of your current space. At the same time as replacing your roof, it's easy to replace and upgrade your windows and doors if you choose to.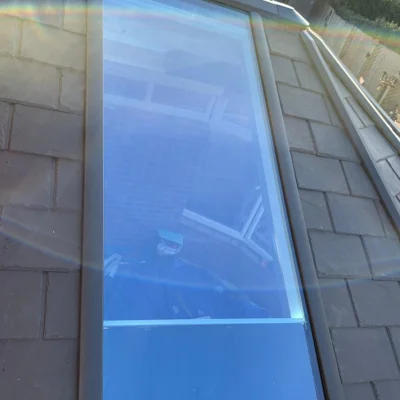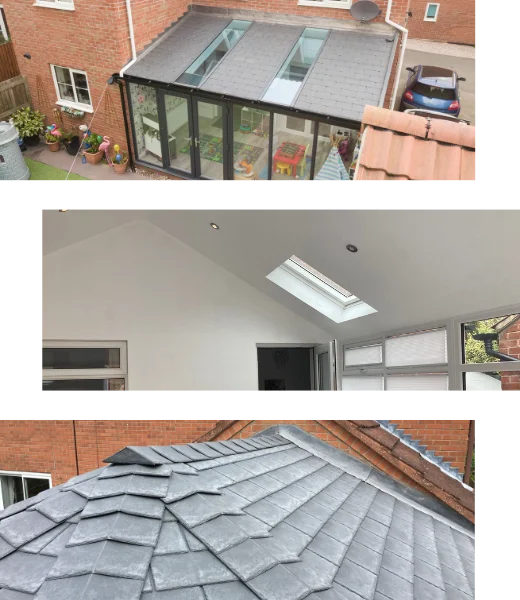 Tiled Roofs
Ultraroof
The conversion of a glazed conservatory roof into a solid one requires official Building Regulations permission. The replacement roofs that we use are designed to meet and exceed Building Regulations.
Able to be configured into any shape or size, and with a stunning choice of authentic tiles and the option to add full length glazing panels, you can flood your room with natural light no matter what the size and shape of your existing conservatory is.
Lightweight tiles are manufactured to withstand extreme temperature variations. They are available in 3 colours with an authentic slate effect to perfectly complement any home.
Internal and external pelmets and soffits can be specified to provide the perfect housing for spot lighting or speakers to really personalise your project to suit you and your lifestyle.
Internally finished with an impressive vaulted plastered ceiling the feeling of space within your conservatory is maximised. It is thermally efficient with a U-Value as low as 0.13 giving you the warmth and brightness needed to make sure you can use this space in comfort all year round.
Panelled Roofs
Livinroof
The latest addition to the Harvey's range is the Ultraframe Livinroof - able to be made to suit any shape or roof style, the flexibility of design means the contemporary, thermally efficient grey insulated roof system can have high performance glass units inserted just about anywhere to maximise natural light just where you need it most, and to give a truly spectacular look. Internally Livinroof is stunning, delivering a magnificent vaulted ceiling or if you prefer there is an option of a suspended ceiling, allowing you to continue the ceiling height from an adjoining room, to create a more cosy feel.
Of course, as with all our products, the roof is very well insulated, giving you a room that you can use all year round! Livinroof comes with an insulated internal pelmet as standard, adding impact to your architecture and style to your home with the option of downlights, spotlights and speakers.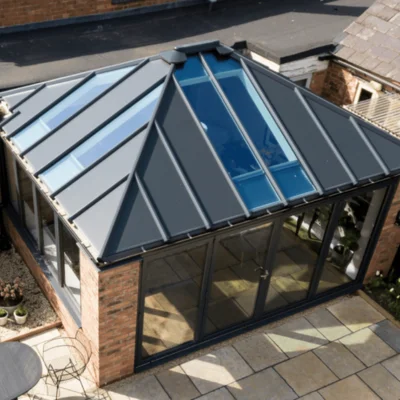 Request A Quote
Harveys experienced project managers have all the expertise you need to bring your ideas to life, with structural engineers on hand to make them happen where necessary. Regulatory approval is easy, with a range of products specially designed to meet and exceed Building Regulations
Interested In Our Products?
Download one of our product brochures and learn more about how we can transform your living environment into a masterpiece!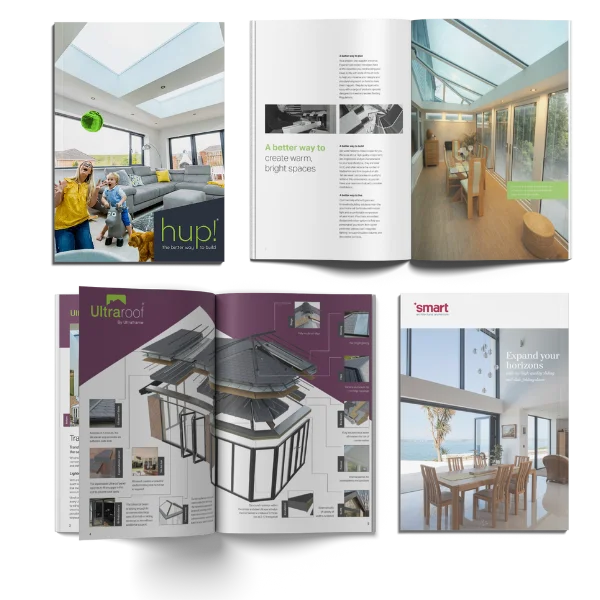 FILL IN YOUR DETAILS HERE 👇
Trusted Reviews
What Our Customers Say
Guaranteeing Quality & Peace of Mind
Our Certifications