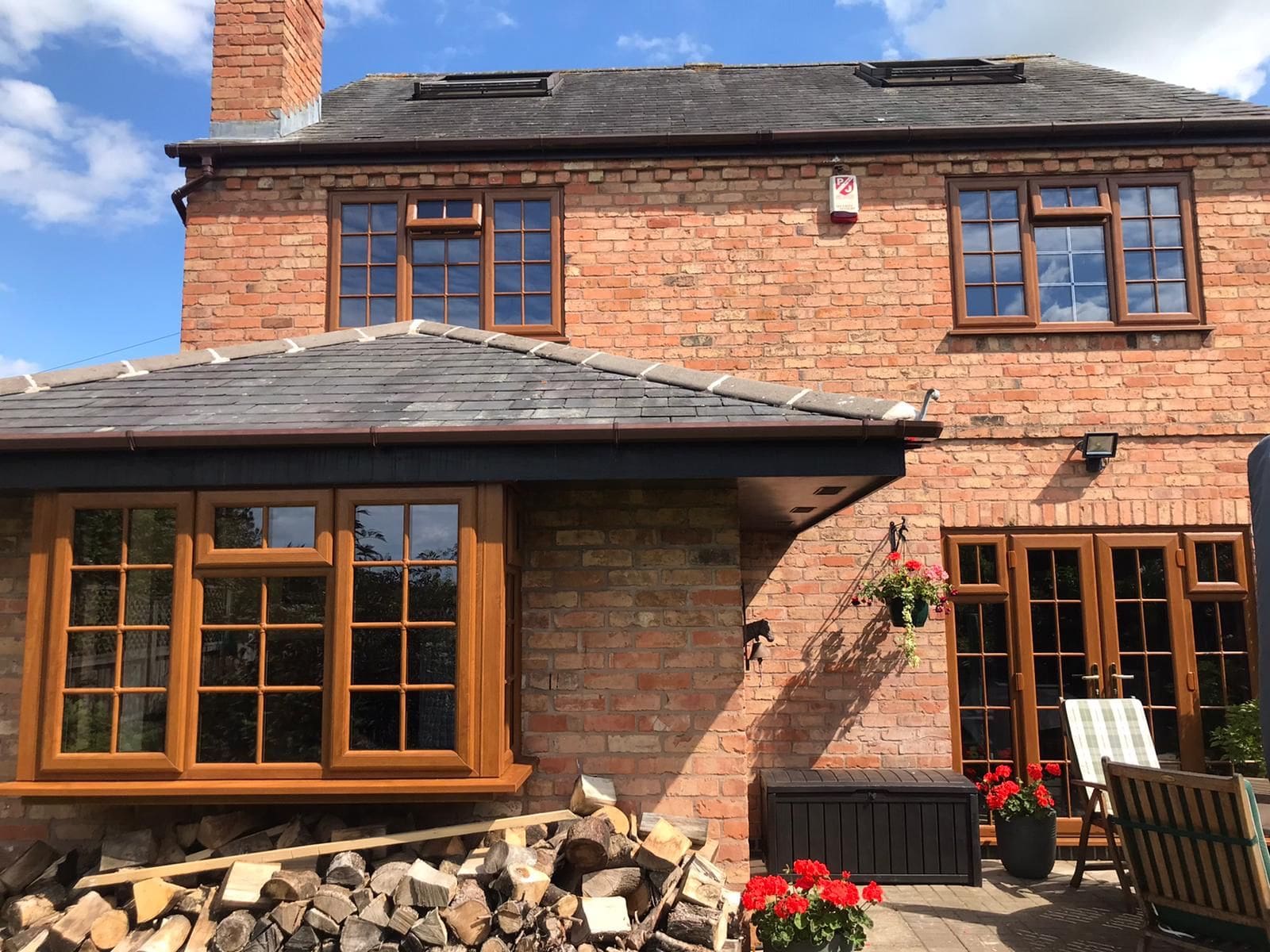 What Can Cause Condensation On The Outside Of New Windows?
As outside temperatures drop over the autumn and winter, you may have noticed that condensation is beginning to form on the outside of your new windows. While this is a natural occurrence, it can be worrying for homeowners who are not familiar with the phenomenon.
But don't worry, in most cases external condensation isn't a sign of a problem: it's actually a sign that your new windows are doing their job in helping your property retain heat and conserve energy. In some cases, however, outside condensation could be being caused by poor home insulation, or even a broken seal between double glazed glass panels. In this article, we discuss the factors that cause external condensation on new windows and how you can prevent it from occurring.
Dew Point Temperature
The dew point is the main factor that contributes to external condensation. The dew point marks the temperature at which air becomes saturated with water vapour and can no longer hold any more moisture, leading to droplets of condensation forming and collecting on cooler surfaces, such as windowpanes. So, if condensation forms on the outside of your windows, it means that the indoor air temperature is warmer than that outside – i.e. that heat isn't escaping and your windows are keeping your home warm!
This being said, large amounts of condensation can be disconcerting, and can contribute to a damp atmosphere inside the home. To reduce the amount of external condensation during the colder months, turn down the room thermostat or radiator temperature in rooms that aren't being used, and consider using a dehumidifier for a couple of hours in the mornings to remove surplus humidity that may have built up overnight.
Is External Condensation Normal On New Double Glazed Windows?
Yes. External condensation is actually more common with modern double and triple glazed windows compared to older double glazed and single glazed window frames. This is because newer windowpanes and frames are designed to retain heat inside the house more efficiently than older frames, making their outer panes colder and more prone to condensation when they come into contact with air that has exceeded its dew point temperature.
Condensation Between Double Glazed Panes
Internal condensation between glass panes is a different matter entirely. If you notice condensation within your double glazing then this usually indicates physical damage to the window or its surrounds. It's important to get this checked out by a professional as soon as possible so that it doesn't cause further damage to your window or create an environment where dampness can start growing mould.
Broken Or Damaged Seals
To check if the seals around your windowpanes are damaged in some way, look for rippling or bubbling between the two glass panes or try pressing lightly against them with your finger – if either action produces moisture, then there may be an issue with your window frame seals that needs addressing.
Insufficient Home Insulation
Another potential cause for external condensation forming on your windows is air leakage in your home's insulation system. If you have weak or insufficient insulation surrounding your windows or gaps around doors and other openings, then cold air drafts will seep into these areas, causing the warm air within to hit colder surfaces, leading to increased levels of external condensation. To prevent, ensure that all insulation systems are up-to-date and any gaps under external doors are sealed properly.
Energy Efficient Double-Glazed Windows From Harveys
At Harveys Windows, we fit A-rated double glazed and triple glazed windows as a minimum specification, with a full guarantee against internal condensation between the glass panels for at least 10 years. To find out more, please call our knowledgeable team today on 0116 497 1994, or click here to get in touch.