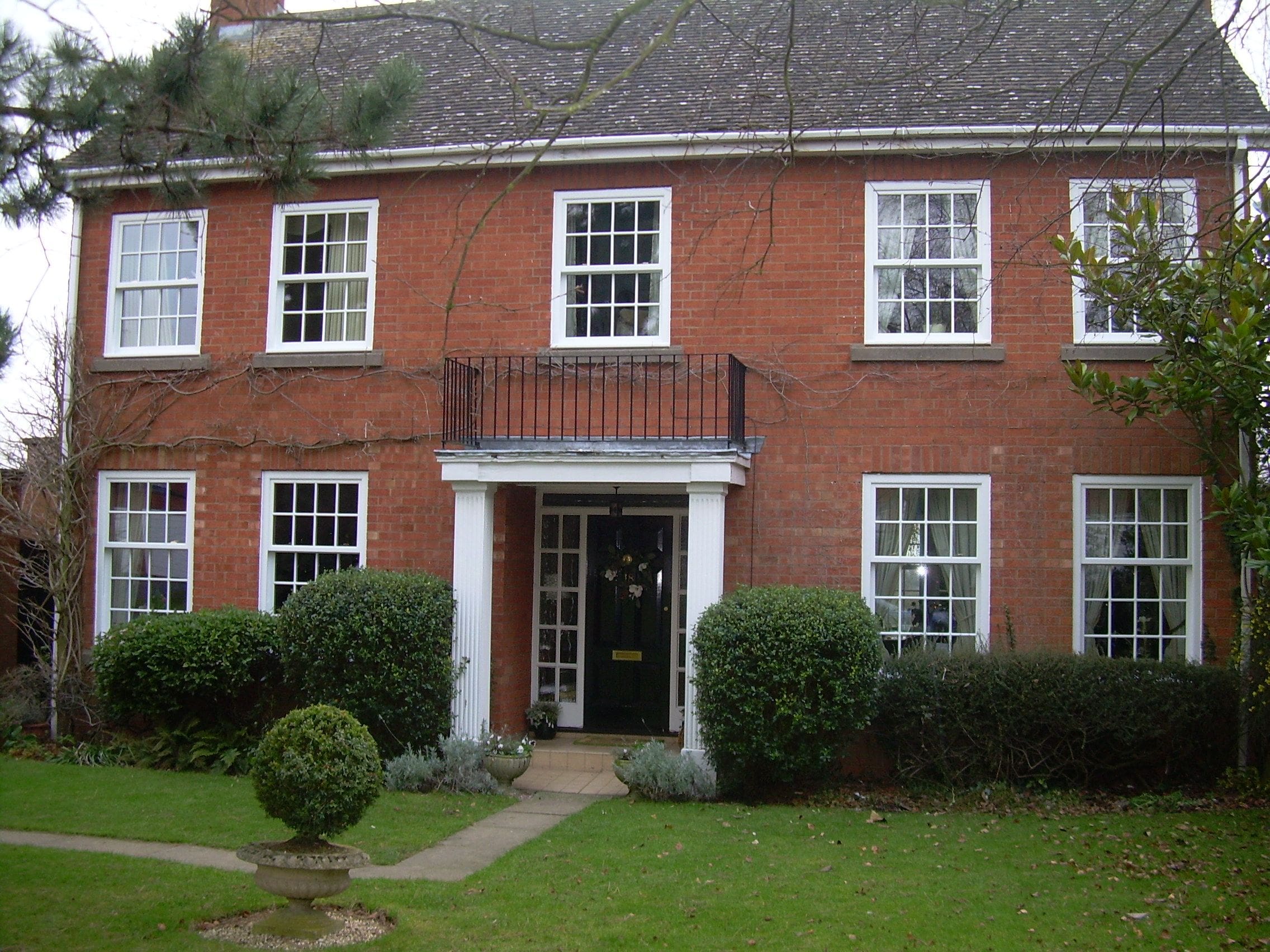 What Are The Benefits of UPVC Vertical Slider Windows?
Vertical slider windows blend classic charm with modern efficiency, and are the perfect choice for cost conscious homeowners looking to upgrade both the style and energy efficiency of their home. But why choose UPVC vertical sliders rather than timber sash windows? As a durable, secure, and energy-saving replacement, UPVC vertical sliders from Harveys Windows have many advantages for homes, both period and contemporary. Read on to find out more.
A Cost-Effective Replacement For Old Timber Windows
If you are fed up with constantly repairing and repainting draughty, outdated timber windows, UPVC vertical sliders are an affordable alternative, starting at just £850 from Harveys Windows. At a fraction of the price of custom timber windows, they'll save you money long-term.
Made from low-maintenance UPVC, vertical sliders avoid the endless sanding, filling, and repainting that timber windows need to maintain their appearance and efficiency. A modern slide and tilt system replicates the functioning of traditional sliding sash windows, and thermal performance is improved too: UPVC insulates far better than single glazing in old timber frames, while double or triple glazing paired with energy-efficient glass specifications maximises savings on energy bills.
Overall, UPVC vertical sliders make financial sense. A modest initial investment is repaid over decades with lower maintenance and running costs.
Plenty Of Secure Ventilation With Traditional Styling
Vertical sliders also allow secure ventilation in their open position while retaining their traditional sash window look when closed. Both top and bottom sashes slide up and down, providing greater ventilation flow than casement windows. You can also leave windows ajar safely thanks to enhanced security features like travel restrictors. Let in fresh air on warm days without compromising safety and security.
Timeless Looks For Period And Contemporary Homes
With numerous colours and finishes available, vertical sliders complement any home's style. For example, woodgrain effects like golden oak suit heritage aesthetics, while smooth anthracite grey or white gives a contemporary urban edge. Vertical sliders can be tailored to match your home's design scheme, with further customisations available such as Georgian bars, sash horns and textured finishes to provide authentic period looks or modern twists.
As a stable, durable material, UPVC retains its looks for years. Just an occasional wipe-down keeps UPVC vertical sliders looking their best.
Built To Last For Decades
Properly installed, vertical sliders will last from 20-35 years before replacement is needed, which is longer than unmaintained timber windows survive, and also longer than the average occupancy of a family home, so it's an investment you'll only realistically need to make once.
Enhanced Security Features For Peace Of Mind
Make vertical sliders as secure as you wish with built-in features like anti-jemmy bars, sash interlocks and multipoint locking giving your home a robust security baseline. Strengthen windows further with laminated glass, child restrictors, and PAS 24 certification for extra peace of mind and security.
Vertical Sliders From Harveys Windows
At Harveys Windows, we offer made-to-measure vertical sliders tailored for your property and style. Our team of experts can help you select the ideal windows and options to meet your needs. Contact us today to invest in windows that will enhance your home for decades.